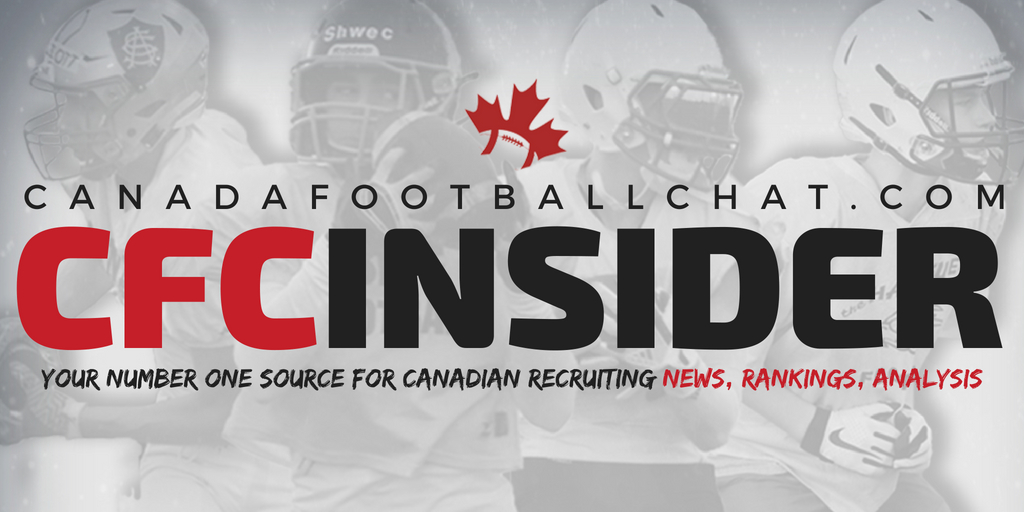 For all your recruiting and player news, we've got you covered with the most in-depth analysis and insider information you'll find in Canada.
Become a CFC Insider MEMBER today!
CFC 27 U Sports Team class rankings – COMING SOON
CFC100 / CFC150 / CFC60 player rankings = 21
Fox 40 Prospect Challenge (FPC) Alumni = 4
UPDATED: Sept. 18, 2019
TOTAL COMMITS = 38
If you have a recent commit that you would like CFC to acknowledge, please email info@canadafootballchat.com or tweet us at @chatfootball.
About Canadafootballchat.com
CFC is the number one national amateur football website (source: ComScore.com) and most respected source for high school and recruiting news in Canada.
About the 'CFC Insider'
The 'CFC Insider' section is for the fan, player, coach, parent, looking for MORE. The mission of this exclusive membership section is to give more recruiting news, exclusive rankings and multi-series stories as well as coach-player instructional videos.
As a CFC INSIDER member, you will have access to:
Become a CFC Insider MEMBER today!
SUBSCRIBE NOW