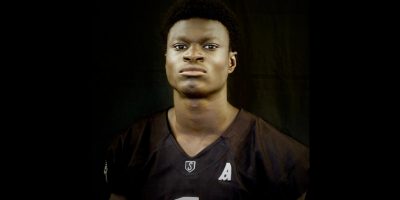 We love adding new names to the NCAA offer page, and Quebec has provided another prospect to watch in CFC60 Malick Meiga out of Vieux Montreal. The 6'4″ receiver prospect just finished his first year in CEGEP earning RSEQ Rookie of the Year, and will be heading into his second with at least one DI offer on the big board.
"I am really thankful for this opportunity and it's gonna push me to work even harder to reach my goals"
This article is for CFC Insiders only
About Canadafootballchat.com
CFC is the number one national amateur football website (source: ComScore.com) and most respected source for high school and recruiting news in Canada.
About the 'CFC Insider'
The 'CFC Insider' section is for the fan, player, coach, parent, looking for MORE. The mission of this exclusive membership section is to give more recruiting news, exclusive rankings and multi-series stories as well as coach-player instructional videos.
As a CFC INSIDER member, you will have access to:
Become a CFC Insider MEMBER today!
SUBSCRIBE NOW