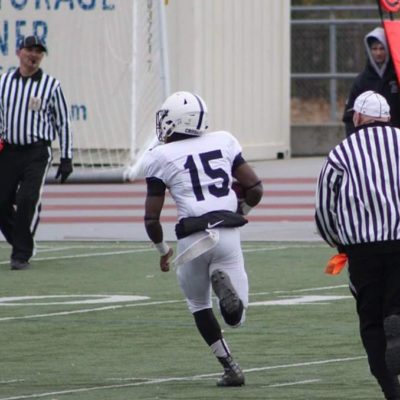 There haven't been many prospects more active than CFC100 Devonte Ballantyne out of CFC50 Catholic Central when it comes to OUA action, and he was back on the trail again this week taking a pair of visits in Southern Ontario. At this point in time, Ballantyne says it's looking good for his top two programs.
"Overall both visits were amazing. Those two schools are easily the top two schools I am currently considering!"
About Canadafootballchat.com
CFC is the number one national amateur football website (source: ComScore.com) and most respected source for high school and recruiting news in Canada.
About the 'CFC Insider'
The 'CFC Insider' section is for the fan, player, coach, parent, looking for MORE. The mission of this exclusive membership section is to give more recruiting news, exclusive rankings and multi-series stories as well as coach-player instructional videos.
As a CFC INSIDER member, you will have access to:
Become a CFC Insider MEMBER today!
SUBSCRIBE NOW