The Canadian football season is just about complete; perhaps high school football in BC is the only remaining football to be played. This is as good a time as any to look back on some of what has transpired.
(feature photo: Players from the the Laval Rouge et Or attempt to block a field goal attempt by Western Mustangs kicker Marc Liegghio (80), which missed, during first-half Vainer Cup football action in Hamilton, Ont., on Saturday, November 25, 2017. Peter Power / THE CANADIAN PRESS)
This article is for CFC Insiders only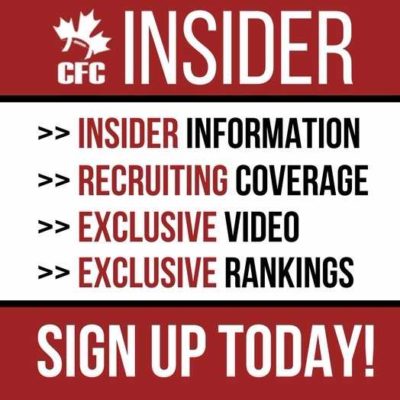 About Canadafootballchat.com
CFC is the number one national amateur football website (source: ComScore.com) and most respected source for high school and recruiting news in Canada.
About the 'CFC Insider'
The 'CFC Insider' section is for the fan, player, coach, parent, looking for MORE. The mission of this exclusive membership section is to give more recruiting news, exclusive rankings and multi-series stories as well as coach-player instructional videos.
As a CFC INSIDER member, you will have access to:
Become a CFC Insider MEMBER today!
SUBSCRIBE NOW