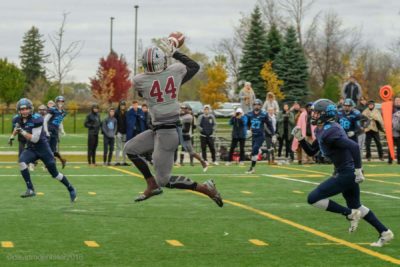 Photo courtesy of Scott Nichols
When they say it runs in the family, they weren't kidding with 6'3″ and 205lbs running back, Scott Nichols. You may recall the last name as CFC100 Spencer Nichols was a beast and went on to play at Western this past season. Looking up to your brother rings true for Scott.
"I think the most influential person in my football life has to be my brother Spencer." he said. "Now seeing him grow into a university player at Western has really pushed and motivated me to do better as a player and individual, so it was really special playing with him in my Grade 11 year at South and this past summer with the London Junior Mustangs."
This article is for CFC Insiders only
About Canadafootballchat.com
CFC is the number one national amateur football website (source: ComScore.com) and most respected source for high school and recruiting news in Canada.
About the 'CFC Insider'
The 'CFC Insider' section is for the fan, player, coach, parent, looking for MORE. The mission of this exclusive membership section is to give more recruiting news, exclusive rankings and multi-series stories as well as coach-player instructional videos.
As a CFC INSIDER member, you will have access to:
Become a CFC Insider MEMBER today!
SUBSCRIBE NOW