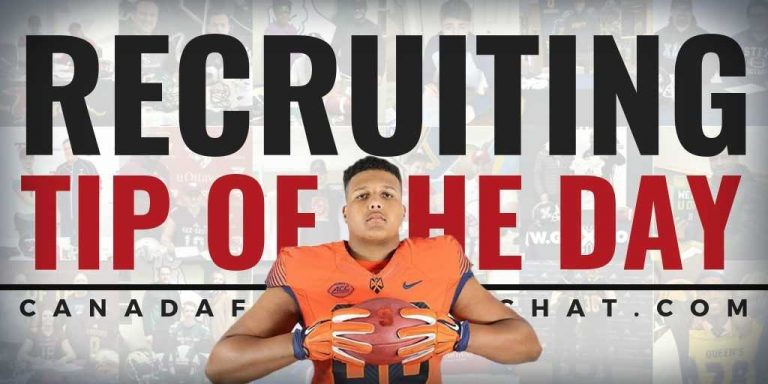 Quick tips to help improve your speed on gameday
THIS ARTICLE IS EXCLUSIVE TO CFCINSIDER MEMBERS


CFCINSIDER SILVER MEMBERSHIP
Prospect Recruiting Profiles, NCAA/U Sports Offers Page, Exclusive CFC Event Coverage
MONTHLY FOR $9.99 (Click to purchase)
ANNUAL FOR $99.99 (Click to purchase)
CFCINSIDER GOLD MEMBERSHIP
All Silver Benefits +
Prospect & Program RANKINGS; Archived Articles; Recruiting Tips for NCAA, U Sports & Parents
Annual Gold Membership *BEST VALUE*
MONTHLY FOR $35.99 (Click to purchase)
ANNUAL FOR $199.99 (Click to purchase)
CFCINSIDER INTERNATIONAL MEMBERSHIP
International is equivalent to a domestic GOLD CFCINSIDER membership
ANNUAL FOR $799.99 (Click to purchase)
*Subscriptions will automatically renew
** Add Harmonized Sales Tax (HST) to price
About Canadafootballchat.com
CFC is the number one national amateur football website (source: ComScore.com) and most respected source for high school and recruiting news in Canada.
About the 'CFC Insider'
The 'CFC Insider' section is for the fan, player, coach, parent, looking for MORE. The mission of this exclusive membership section is to give more recruiting news, exclusive rankings and multi-series stories as well as coach-player instructional videos.
As a CFC INSIDER member, you will have access to:
Become a CFC Insider MEMBER today!
SUBSCRIBE NOW