CEGEP defensive lineman newest recruit to join OUA team's 2015 class.
On Friday, the Carleton Ravens announced the commitment of CFC 100 Frederik Robitaille to the football program.
Robitaille, the 6'3, 259 pound defensive lineman from Terrebonne, Quebec, will join the team for the 2015 OUA season.
"Having Fred Robitaille join the Ravens is a huge pick-up for us," commented Ravens Head Coach Steve Sumrarah.  "He is a fantastic player that can wreak havoc on any offense. "
"Great person from a great family he is one of the top CEGEP players and we are excited he wants to study at Carleton."
Robitaille recently completed his CEGEP career with Division 1 team Champlain-Lennoxville Cougars. He will be reunited with former Cougars teammate, defensive back/linebacker Guillaume Caron who also signed with the Ravens.
With his commitment, Robitaille becomes the third CFC 100 recruit to join the Ravens.  In addition to Robitaille, linebacker Jack Cassar and athlete Jonathan Muamba have also committed to the Ravens.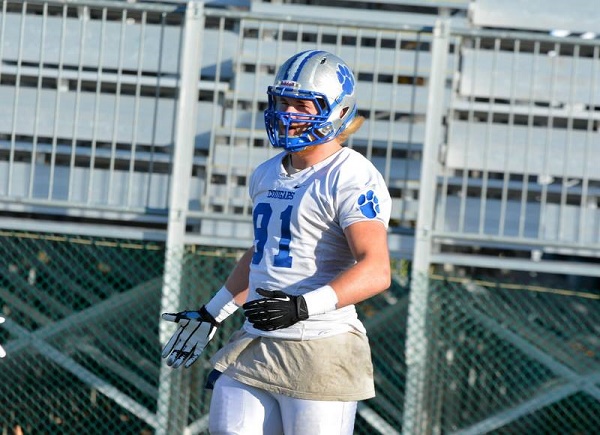 (twitter: http://twitter.com/vohra_ameeta)
About Canadafootballchat.com
CFC is the number one national amateur football website (source: ComScore.com) and most respected source for high school and recruiting news in Canada.
About the 'CFC Insider'
The 'CFC Insider' section is for the fan, player, coach, parent, looking for MORE. The mission of this exclusive membership section is to give more recruiting news, exclusive rankings and multi-series stories as well as coach-player instructional videos.
As a CFC INSIDER member, you will have access to:
Become a CFC Insider MEMBER today!
SUBSCRIBE NOW