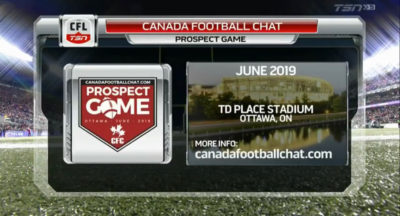 Did you miss the big announcement live on TSN? … We're taking amateur football to the national stage! Head over to our new independent site to learn more about the Canadafootballchat.com Prospect Game broadcast by TSN – We look forward to meeting the brightest talent from around the country on our road to TD Place Stadium.
Follow on twitter @CFCProspectGame
For all your high school scores, time, and dates CLICK HERE
Division 1 (Gustafson and Potter Conference)
About Canadafootballchat.com
CFC is the number one national amateur football website (source: ComScore.com) and most respected source for high school and recruiting news in Canada.
About the 'CFC Insider'
The 'CFC Insider' section is for the fan, player, coach, parent, looking for MORE. The mission of this exclusive membership section is to give more recruiting news, exclusive rankings and multi-series stories as well as coach-player instructional videos.
As a CFC INSIDER member, you will have access to:
Become a CFC Insider MEMBER today!
SUBSCRIBE NOW
Tags:
Bramwell Conference
,
cfc_insider
,
Dakota Lancers
,
Garden City Gophers
,
Gustafson Conference
,
Kelvin Clippers
,
Murdoch MacKay Clansmen
,
Portage Collegiate Trojans
,
Potter Conference
,
River East Kodiaks
,
St. Paul's Crusaders
,
Vidruk Conference
,
Vincent Massey Trojans
,
WHSFL
,
Winnipeg High School Football League