Thorold linebacker joins OUA team's 2015 class.
Connor Warnock is will be moving to Hamilton for the next chapter of his gridiron career.
Last week, the 5'10, 215 pound linebacker from Thorold, Ontario signed with the McMaster Marauders. Warnock will join the team for the 2015 OUA season.
Ultimately, the Hamilton, Ontario campus was the perfect fit for him.
"I committed to McMaster of course because it is a top notch school academically," commented Warnock of his decision.  "Also, the football team has a strong culture of character and success."
The linebacker is finishing his final season with the Denis Morris of the Niagara Region High School Athletic Association (NRHSAA).  Additionally, Warnock has suited up for the Niagara Spears of the Ontario Varsity Football League (OVFL).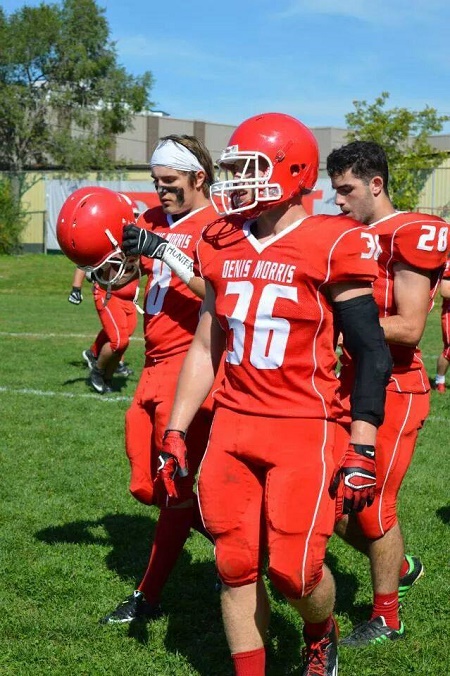 (twitter: http://twitter.com/vohra_ameeta)
About Canadafootballchat.com
CFC is the number one national amateur football website (source: ComScore.com) and most respected source for high school and recruiting news in Canada.
About the 'CFC Insider'
The 'CFC Insider' section is for the fan, player, coach, parent, looking for MORE. The mission of this exclusive membership section is to give more recruiting news, exclusive rankings and multi-series stories as well as coach-player instructional videos.
As a CFC INSIDER member, you will have access to:
Become a CFC Insider MEMBER today!
SUBSCRIBE NOW