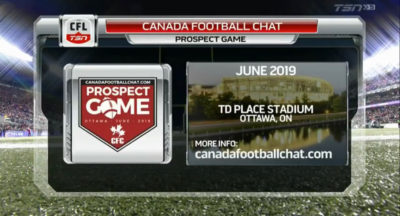 Did you miss the big announcement live on TSN? … We're taking amateur football to the national stage! Head over to our new independent site to learn more about the Canadafootballchat.com Prospect Game broadcast by TSN – We look forward to meeting the brightest talent from around the country on our road to TD Place Stadium.
Fox 40 Prospect Challenge (FPC) 
Family got Chike Onyemenam into the game of football. "I got into football because my older brother and most of his friends were playing," says Chike Onyemenam.
This article is for CFC Insiders only
For all your recruiting and player news, we've got you covered with the most in-depth analysis and insider information you'll find in Canada.
As a CFC INSIDER member, you will have access to:
Become a CFC Insider MEMBER today!
About Canadafootballchat.com
Canadafootballchat.com (CFC) is the number one (source: comScore.com) and most respected national recruiting and high school news site. CFCs mission is to promote Canadian football players in the high school recruiting cycle.
About the 'CFC Insider'
The CFC Insider exclusive membership section gives you access to:
exclusive recruiting articles
exclusive player profiles
member-only FORUM section
exclusive team recruiting class rankings
exclusive player class rankings