Spencer Masterson is a dominant force on the offensive line.
Masterson was named the OVFL Most Outstanding Lineman as a bantam in 2013, as a junior varsity in 2015 and 2016, the 2015-16 King City S.S. JR Football Ed Serjeantson award as Most Valuable Player, William F. Honey as Most Outstanding Lineman, as well as being named to the OVFL All-Star team in 2015 and 2016 as well as the York Region All-Star team in 2016.
Masterson is a dominant force on the offensive line. He can play both left and right tackle, which show his understanding of the tackle position, his versatility, and athletic abilities. In the off-season, Masterson mixes football camps, basketball, and the weight room in order to improve every aspect of his game.
"In the off-season, I go to camps such as Super-Elite, and I train with weights a couple times a week, and I also play basketball for my high school team," says Masterson.
Masterson loves playing football because of the unity, the social life, and training. "From making new friends to working hard to get better, it has been amazing," says Masterson who adds, "I love to play football because of the amount of teamwork involved in the sport."
Masterson has a simple mindset when it comes to the CFCFPC, "to play my best and to be seen by scouts. Also to be a good team player, and a good team leader," says Masterson. Safe to say when Masterson plays his best pass rushers will have a hard time getting to the quarterback.
He also plans on working very hard on achieving another goal of his in his graduating year. "My goal in my graduating year is to be on the CFC top 100. I plan to work as hard as I can to achieve this goal," says Masterson.
Spencer Masterson (#60)
Positions: Left and right tackle
Height/Weight: 6'6, 280lbs
Teams: King City Lions, Newmarket Buccaneers, York Region Lions, and Metro Toronto Lions
Class: 2018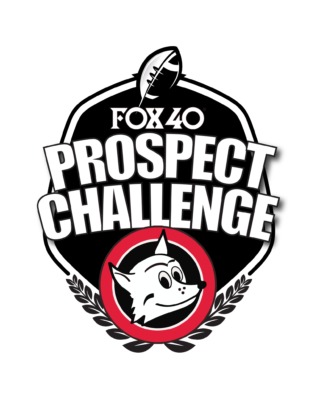 Register now for the 2016-2017 Fox 40 Prospect Challenge (#CFCFPC)
CENTRAL CANADA…REGISTER NOW 
WEST COAST….REGISTER NOW 
About Canadafootballchat.com
CFC is the number one national amateur football website (source: ComScore.com) and most respected source for high school and recruiting news in Canada.
About the 'CFC Insider'
The 'CFC Insider' section is for the fan, player, coach, parent, looking for MORE. The mission of this exclusive membership section is to give more recruiting news, exclusive rankings and multi-series stories as well as coach-player instructional videos.
As a CFC INSIDER member, you will have access to:
Become a CFC Insider MEMBER today!
SUBSCRIBE NOW