Elijah Kent may be small (5'6, 135lbs), but do not judge him by size.
This young man is an athlete whose greatest strength is his football IQ. "At Barrie Central, I won the Russell Atkins Leadership Award in grade 10, because I wrote the entire offensive playbook, installed it, and served as the offensive coordinator calling all of the plays, all while playing slot back and leading the team in receiving yards and receiving touchdowns," says Kent.
If that was not enough, Kent is a special individual who idolizes not an NFL or CFL star, but his father because of the impact his father has had on his football career. "My football idol would definitely be my dad. He introduced me to football, and every time I considered quitting because I was not big enough, or strong enough, or fast enough, he was the one who helped me and encouraged me to keep on going," says Kent.
He needed the support of not only his father, but also his teammates and coaches, when his team was disqualified from the championship game on a technicality.
Kent has had doubters throughout his football career, and it is easy to understand. But, he embraces doubters' hate, and uses it as a fuel to motivate himself each time he steps onto the football field. "I absolutely love the game and I absolutely love proving people wrong. My entire football career has been an uphill battle. Every time I show up to play for a new team or a new age group, I get looked over or tossed aside because of my small size. […] I am basically the definition of 'underdog' and I love it! Somebody once told me that the greatest pleasure in life is doing what other people say you can't do, and I realized that that is why I love playing football. I love being the underdog who proves that the size of the heart and will to succeed is more important than the size of the body," says Kent.
He is in the weight room five days a week "to improve my explosiveness, speed, strength, and power," says Kent. He also runs track, and watches both his film and professional football players on film to improve. "I also enjoy drawing up football plays because it is fun and it keeps my mind sharp as well. I take pride in having a thorough understanding of the game," says Kent.
At the CFCFPC, Kent is coming with three main goals in mind. "First, I would like to make it to phase 3 and play in an all star game. Second, I would like to gain exposure in front of universities and hopefully spark some interests for 2018. And finally, I am aiming for the CFC 100. I believe I am good enough and I am going to do my best to prove it," says Kent.
Elijah Kent (#20)
Positions: Quarterback, running back, slot back, wide receiver, free safety, cornerback
Height/Weight: 5'6, 135lbs
Teams: Huronia Stallions, Barrie Central Collegiate, Harmony High School in Central Florida, and Barrie North Collegiate
Class: 2018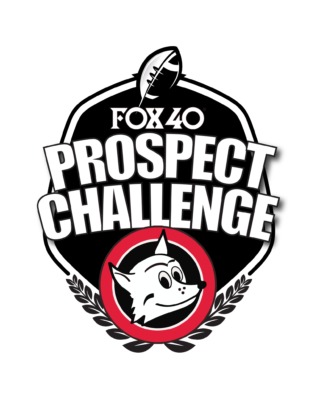 Register now for the 2016-2017 Fox 40 Prospect Challenge (formerly OPC)
CENTRAL CANADA…REGISTER NOW 
WEST COAST….REGISTER NOW 
About Canadafootballchat.com
CFC is the number one national amateur football website (source: ComScore.com) and most respected source for high school and recruiting news in Canada.
About the 'CFC Insider'
The 'CFC Insider' section is for the fan, player, coach, parent, looking for MORE. The mission of this exclusive membership section is to give more recruiting news, exclusive rankings and multi-series stories as well as coach-player instructional videos.
As a CFC INSIDER member, you will have access to:
Become a CFC Insider MEMBER today!
SUBSCRIBE NOW