Lucca Blasi discovered the game of football when he was nine, and the game has been a part of his life ever since. He watched the Houston Texans, and defensive linemen Justin James 'J.J.' Watt became his favorite player.
"My football role model is J.J. Watt. Since I was a young boy the Houston Texans were my favorite football team, and watching J.J. Watt destroy his opponents showed me the type of football player I want to become," says Lucca Blasi.
Just like his idol, Blasi was an unstoppable force of nature for the Scarborough Thunder. In 2009, 2011 and 2015, he was named offensive lineman Most Valuable Player, and in 2013 and 2014, he was named defensive lineman Most Valuable Player. As a lineman, he was also named Junior Metro Bowl semifinal MVP in 2015.
His unique ability to play on both the offensive and defensive line makes him a special talent. He has now joined the St Michael's Kerry Blues.
To maintain his high level of play, Blasi spends his time in the gym during the off-season. "During the off-season, I often workout in the gym in order to improve my strength on the field," says Blasi.
But despite his talent and prowess, Blasi remains humble and knows he still has a lot to learn. "My goals for the CFCFPC is to compete with good players in order to improve my technique and skills on the field," says Blasi.
Blasi has many goals he wants to achieve on the football field, and one of them is making the prestigious CFC100. "Being on the CFC100, would be one of my goals," says Blasi.
Football is contact sport, and Blasi loves that about the game. He also loves the brotherhood. "I love playing football due to the aggressive nature of the sport, and the overall team effort required to win a football game as each player need to do their job successfully in order to win," says Blasi who adds, "I also love being able to hit my opponent over and over again and know that I can do it all game."
Lucca Blasi (#99)
Position: defensive tackle, offensive tackle, center
Height/Weight: 6'3/255
Teams: Scarborough Thunder, St Michael's Kerry Blues
Grad: 2018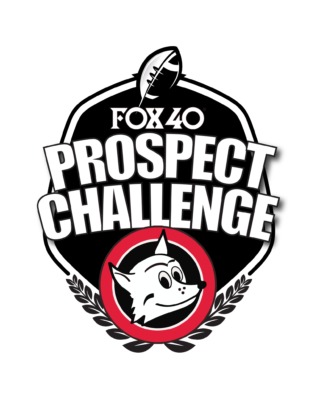 Register now for the 2016-2017 Fox 40 Prospect Challenge (#CFCFPC)
CENTRAL CANADA…REGISTER NOW 
WEST COAST….REGISTER NOW
About Canadafootballchat.com
CFC is the number one national amateur football website (source: ComScore.com) and most respected source for high school and recruiting news in Canada.
About the 'CFC Insider'
The 'CFC Insider' section is for the fan, player, coach, parent, looking for MORE. The mission of this exclusive membership section is to give more recruiting news, exclusive rankings and multi-series stories as well as coach-player instructional videos.
As a CFC INSIDER member, you will have access to:
Become a CFC Insider MEMBER today!
SUBSCRIBE NOW