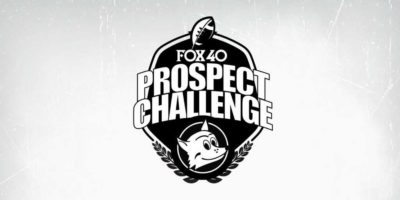 GET REGISTERED! GET COACHED! GET RANKED!
The "FOX 40 Prospect (FPC) Game SHOWCASE" is an opportunity to show off your skills in front of the CFC Scouting Bureau & college coaches.  All SHOWCASES are filmed and evaluated for future CFC100 ranking lists and an invite to the FOX 40 PROSPECT CHALLENGE in your area.
***PLEASE NOTE: These games DO NOT INCLUDE Special Teams. There will be NO kicking or punting.
Although he played soccer when he was a kid, Daniel Nkonkomalimba was always around football. "I was always a fan of football growing up, and watching NFL games so in a sense I was always into the game," he said.
(Featured photo credit: Rachel Hansen)
This article is for CFC Insiders only
About Canadafootballchat.com
CFC is the number one national amateur football website (source: ComScore.com) and most respected source for high school and recruiting news in Canada.
About the 'CFC Insider'
The 'CFC Insider' section is for the fan, player, coach, parent, looking for MORE. The mission of this exclusive membership section is to give more recruiting news, exclusive rankings and multi-series stories as well as coach-player instructional videos.
As a CFC INSIDER member, you will have access to:
Become a CFC Insider MEMBER today!
SUBSCRIBE NOW