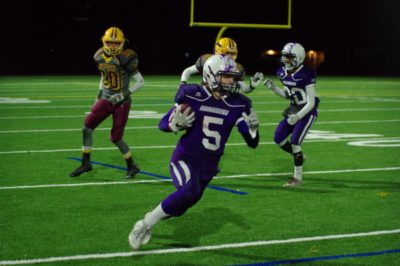 A man's true character can be judged by how they respond to adversity. Adversity has struck a group of men out in Niagara Falls as the CFC50 No. 28 A.N. Myer Marauders are looking to rebound following last season's championship loss to Notre Dame. The Marauders are ready to not let the loss define them, but to use it as motivation to come back even stronger.
This article is for CFC Insiders only
About Canadafootballchat.com
CFC is the number one national amateur football website (source: ComScore.com) and most respected source for high school and recruiting news in Canada.
About the 'CFC Insider'
The 'CFC Insider' section is for the fan, player, coach, parent, looking for MORE. The mission of this exclusive membership section is to give more recruiting news, exclusive rankings and multi-series stories as well as coach-player instructional videos.
As a CFC INSIDER member, you will have access to:
Become a CFC Insider MEMBER today!
SUBSCRIBE NOW