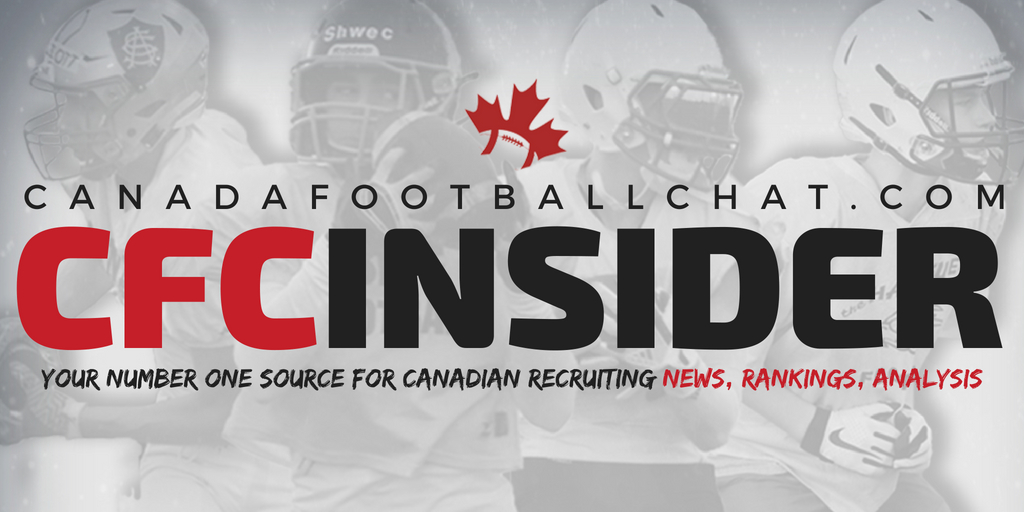 For all your recruiting and player news, we've got you covered with the most in-depth analysis and insider information you'll find in Canada.
As a CFC INSIDER member, you will have access to:
Become a CFC Insider MEMBER today!
It's that time of year again when canadafootballchat.com (CFC) ranks all 27 U Sport program's recruiting classes. Every week, CFC will be updating total points and average points per player. All U Sport teams are fully up to date with the U Sport Commits page.
Want to see where everyone else sits? Become a CFC Insider today to view all 27 U Sport teams and where their recruiting efforts place them.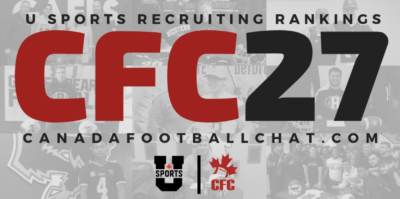 The only change in the top 5 for total points per team was Alberta regaining No. 3 with 752 points and Regina as No. 4 with 708 points.  Laval (815), Montreal (760), and McMaster (592) stay 1, 2 and 5 respectively.
The top 5 for average points per players remains the same. Laval (40.75), Saskatchewan (37.82), Montreal (36.19), Queen's (35.00), and UBC (29.92).
For the rest of the ranking, Carleton continues to slowly climb, Concordia got on the board with their five commits. We are still waiting for York and Acadia to reach 5 commits before we can calculate their points for their recruiting class.
*note: Because this is a 'live' list, the below ranking may not reflect the description above due to the week to week change.  
Click here for U Sports Commits Class of 2019
Click here for CFC100/CFC60 player class RANKINGS
TOTAL POINTS:
| # | Team | Commits | CFC 100/60 | Total |
| --- | --- | --- | --- | --- |
| 1 | Regina | 43 | 9 | 982 |
| 2 | Carleton | 34 | 8 | 933 |
| 3 | Laval | 27 | 9 | 931 |
| 4 | Queen's | 36 | 9 | 870 |
| 5 | British Columbia | 34 | 8 | 842 |