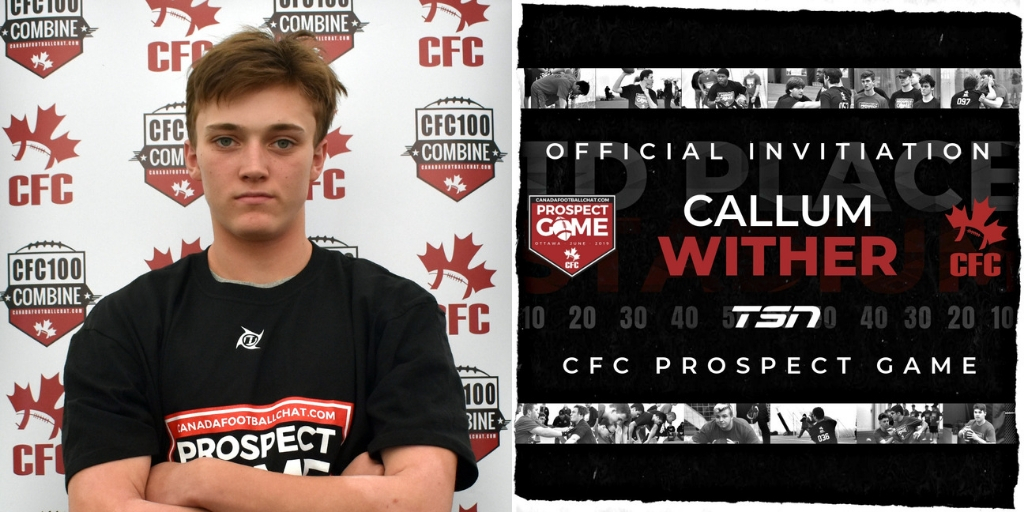 CFC100 Callum Wither is a 6'3", 180lbs quarterback out of Clarkson Football North in Ontario. He grew up idolizing Aaron Rodgers while playing for the Waterloo Region Predators of the OFC (Ontario Football Conference), and has spent his entire high school career playing a full American schedule at Clarkson.
"You are always being evaluated so you have to step up and show your best. I was very happy to of made the team."
VIEW CFC PROSPECT GAME FINAL ROSTERS
PURCHASE TICKETS FOR THE CFC PROSPECT GAME
This article is for CFC Insiders only
About Canadafootballchat.com
CFC is the number one national amateur football website (source: ComScore.com) and most respected source for high school and recruiting news in Canada.
About the 'CFC Insider'
The 'CFC Insider' section is for the fan, player, coach, parent, looking for MORE. The mission of this exclusive membership section is to give more recruiting news, exclusive rankings and multi-series stories as well as coach-player instructional videos.
As a CFC INSIDER member, you will have access to:
Become a CFC Insider MEMBER today!
SUBSCRIBE NOW