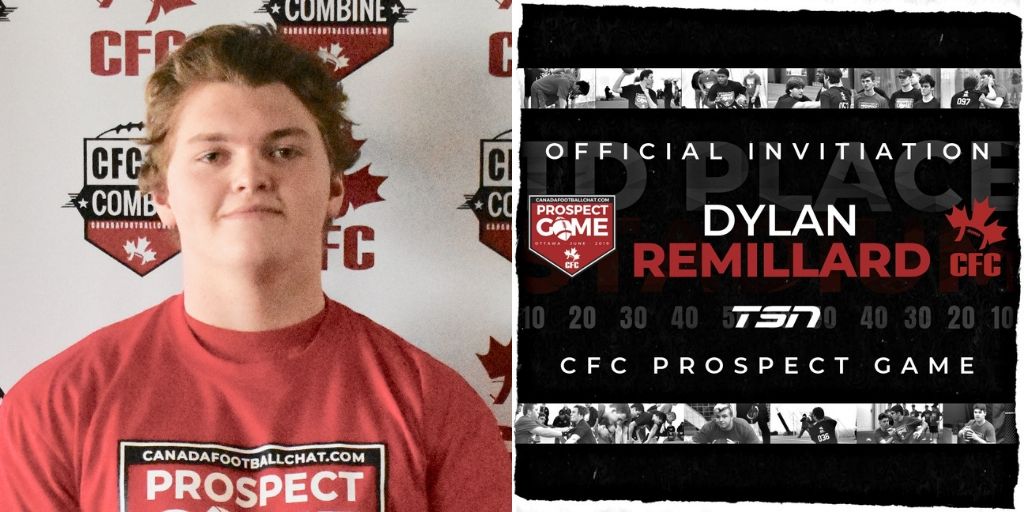 Dylan Remillard is a 6'3" offensive lineman out of Father Patrick Mercredi in Alberta, and grew up playing for the Fort McMurray Ravens of the CDMFA (Central District Minor Football Association).
"The biggest lesson I've taken away from the whole process has been to always give it 100% effort, and leave everything you've got on the field. When I first made the CFC Prospects Game, I was very happy with myself and excited to be a part of the experience. It is very humbling to me and keeps me motivated more than ever."
VIEW CFC PROSPECT GAME FINAL ROSTERS
PURCHASE TICKETS FOR THE CFC PROSPECT GAME
CFC PROSPECT GAME PROFILES 
This article is for CFC Insiders only
About Canadafootballchat.com
CFC is the number one national amateur football website (source: ComScore.com) and most respected source for high school and recruiting news in Canada.
About the 'CFC Insider'
The 'CFC Insider' section is for the fan, player, coach, parent, looking for MORE. The mission of this exclusive membership section is to give more recruiting news, exclusive rankings and multi-series stories as well as coach-player instructional videos.
As a CFC INSIDER member, you will have access to:
Become a CFC Insider MEMBER today!
SUBSCRIBE NOW